Best Safety Surfacing Installation Services in Port St Lucie, FL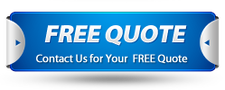 Accidents and injuries in the playground happen all the time. It's the reason safety is the main concern in the play areas. Right surfacing materials can avoid serious injuries to the head and body. Safety surfacing is the need for time so that not only kids but also elderly people can enjoy the playground, lawns, and other sports spaces.
If you are looking forward to making your playground or lawn safe, then you are in the right place. We Port St. Lucie Safety Surfacing can help you install the desired safety surfacing material to protect your loved ones from any kind of injuries. We provide the best and top-quality surfacing services to our customers. We are a prestigious and well-known service provider company for decades. Our safety surfacing materials are made out of soft compounds that provide cushioning effect and absorb fall impact reducing the extent of the damage.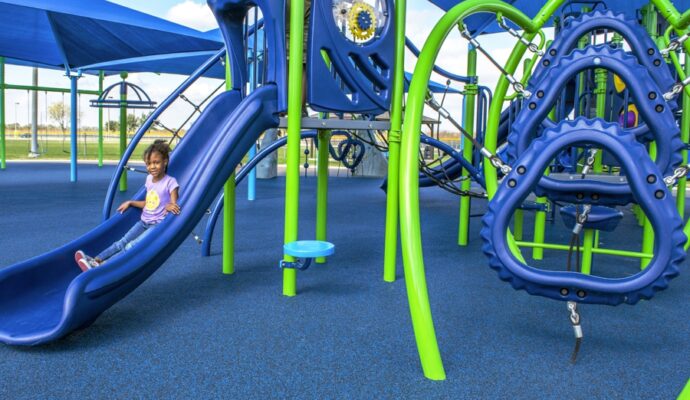 Benefits of safety surfacing:
Safety surfacing holds many benefits for outdoor and indoor playgrounds, lawns, public areas, pools, etc. These benefits range from aesthetic appearance, aesthetic appeal, durability, etc., making it a premier choice compared to other types of flooring.
Safety: Safety is the topmost concern when we are building a playground for a residential or commercial site. Flooring is the area where our loved ones, kids perform some recreational activities, relax them. The safety surfacing material protects kids against the impact and injuries caused due to falling from equipment. Once installed, your kids can play without fear of any injuries. This type of floorings has a non-slippery surface that prevents you from any slip and falls.
Appearance: Protective surfacing offers a soft, smooth look to your space. It is available in numerous color options. They add charm and attract children to play on them. They create many types of designs to make your floor attractive, beautiful.
Cleanliness: It is easy to clean because debris cannot accumulate on it. It does not allow any microorganism to grow on it. Due to the non-porous surface, water can seep into the ground so water gives it a clean look.
Eco-friendly: It is made from recyclable material, which is environmentally- friendly. These types of materials are safe for nature as well as for children.
Comfortable: One of the great benefits of this type of flooring is its comfort and shock absorption. And comfort leads to enhanced playtime.
Durability: It is long-lasting can retain its originality for up to 15-20 years if maintained properly. This property of the surfacing depicts the resilience of the products.
Sound resistance: Safety surfacing reduces the effect of sound and makes outdoor or indoor areas suitable for play and relaxation.
Economics: When we compare protective flooring to other floorings like sand, concrete, gravel, etc., safety flooring is more economical. These types of surfacing are cheaper, installed easily, and their life span is very long.
Low maintenance: The safety surfacing requires very little maintenance as compared to other types of flooring materials. As you know, these floorings are eco-friendly, so they are easy to clean, moped, etc. They do not displace from their space and can be recycled. You don't need any cutting of the material to its natural and original look.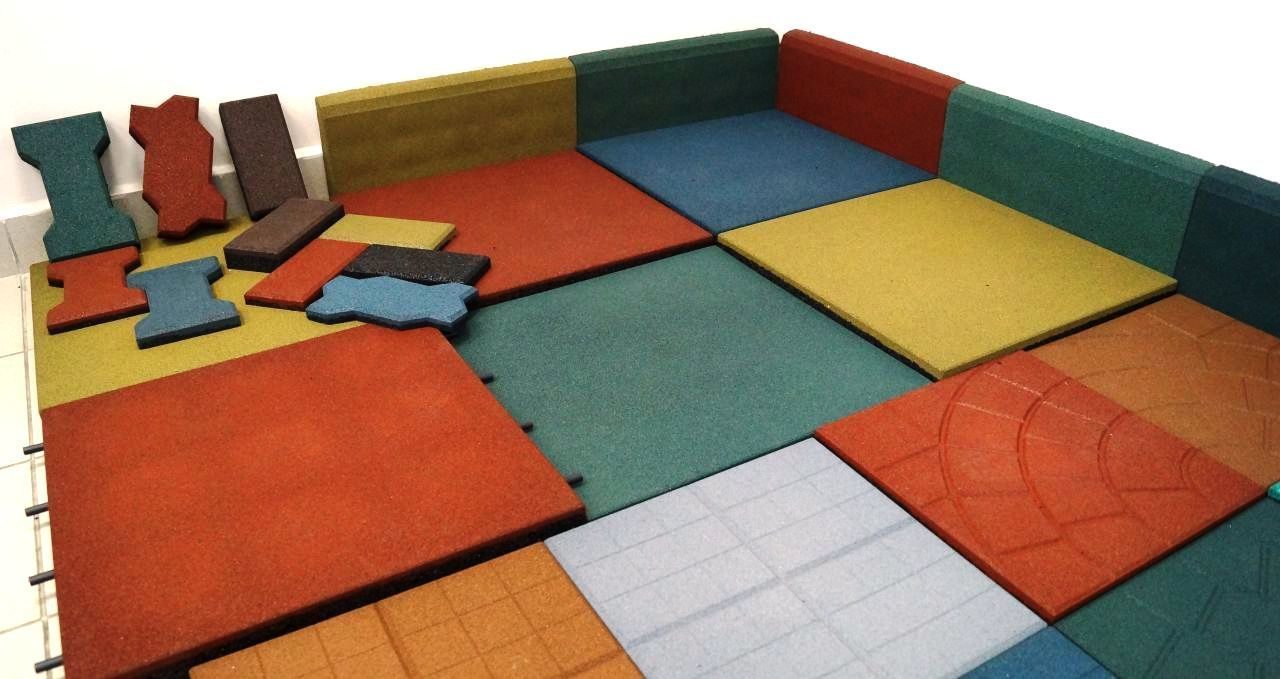 What flooring services do we provide?
---
Three factors are considered most when anyone chooses the best surfacing material: price range, durability, and aesthetics. At Port St. Lucie Safety Surfacing we provide different types of floorings that are cost-effective and suitable for your space. Some of them are given below:
Poured-In-Place Rubber

Bonded Rubber

Rubber Tiles

Synthetic Grass

Synthetic Turf

Bonded Rubber Mulch

EPDM Rubber
Here is a brief description of the materials we can help you with: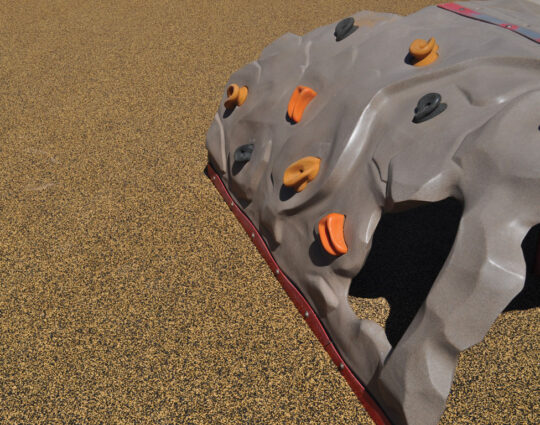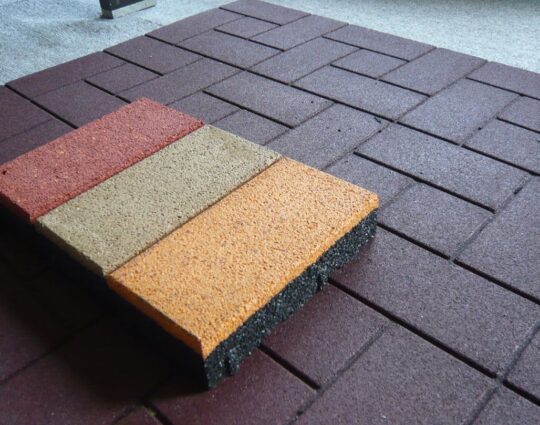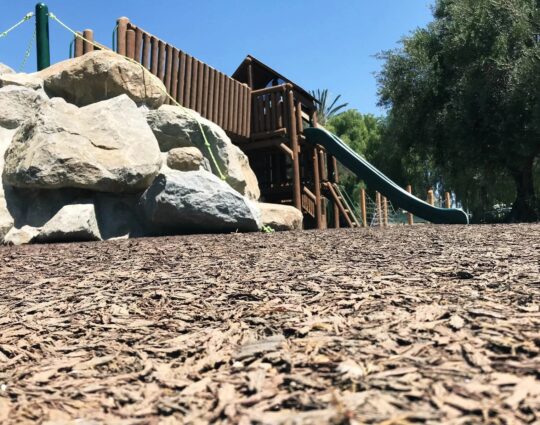 Why choose us?
---
We have a well-trained and experienced professional that helps you to install surfacing. We work with new and innovative techniques that help to install flooring in precise time. All types of surfacing that our company is providing meet the standards of ASTM. We give various color options that coordinate the color scheme of your living area, lawns, school playground, and many more spaces.
Our main motive is to create innovative and functional social arenas that are stylish, lasts long. We work to share the beauty of the natural work by providing safe surfacing. Our experts help you to decide the best surfacing that meets your needs. Our experts will help you with installation and will also give you guidelines on maintenance. As we know, proper guidance will work for the maintenance of surfacing for a long time and give a new look. You can check testimonials, ratings, and reviews that show our customer's perspectives of our quality services. To install eco-friendly and lavish flooring, Contact us. We'll be happy to serve and meet all your safety surfacing needs.
Below is our list of additional services: