Best Bonded Rubber Installation Services in Port St Lucie, FL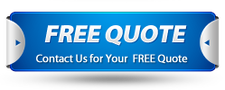 Bonded rubber offers a highly accessible and unitary playground surface that is manufactured from clean recycled rubber tires. Bonded rubber is a great alternative to old playground flooring patterns. This type of rubber safety surfacing is now a day's good choice for the playgrounds, trails, walkways, and it landscapes a natural look along with complete protection. It requires less maintenance, and hence it is desired by the majority of the public.
Port St. Lucie Safety Surfacing is a world-renowned organization that provides services to customers within America. We have trained professionals who have the right experience and skills to perform the safety surfacing job in the best possible manner.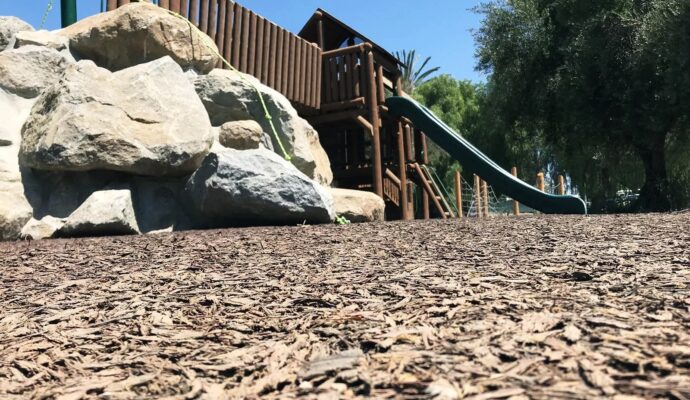 What is bonded rubber?
Bonded rubber is a single layer system that comprises recycled shredded rubber and a binder. The binder is an aliphatic agent which helps in binding the rubber pieces together. The thickness of the material required can be adjusted, and experts can let you know the thickness required for your particular area. The depth, slope, and tolerance of the material can be considered. It can help you eliminate unnecessary materials and thus save a huge sum of money. The material allows for piling and sloping, and it resists displacement. 
Not only does it provide a natural look, but bonded rubber is also a cost-effective solution. It also meets the safety requirements and is accessible by all. Our installers can adjust the material used on the site and provide a highly classy finished look. 
Why do people prefer to use rubber as a safety surfacing material?
---
Rubber is available in a range of colors and is stylish and versatile. It can be installed with custom logos and designs. 

Rubber as a safety surfacing material can bear persistent direct sunlight and works well in heavy traffic areas. The material is durable and has shock-absorbing properties. It can easily handle frequent object dropping and busy environments. 
In playgrounds, it can easily prevent injury and safeguard children. Also, the amount of material used can be customized in events where it can protect from falls. Hence, it proves its idealness in these areas. 

Rubber as a material is slip-resistant when it is wet. It is an important safety measure, and it is ideal for surfaces like pool decks and playgrounds, which undergo frequent moisture build-up. 

Rubber can be easily used for indoor as well as outdoor applications because of its durability and resistance to moisture damage. 

Rubber is built in a way to withstand the freeze and the thaw cycle. 

The maintenance of rubber surfacing is easy and fast. This surfacing needs very few repairs.

Since it can withstand extreme temperatures, it is less prone to damage from moisture and wears and tear. It can be cleaned as easily as soap and water. 

Resealing is required once every two years.

Installation of rubber surfacing is quite fast and can be done within 24 to 48 hours. Thus, the cost of labor is also reduced significantly. Wood and other surfaces have a complex laying process. But rubber can be placed on broken surfaces with minimal removal. 

Overall, it can be said that rubber surfacing is flexible and can come in handy in quite a range of areas.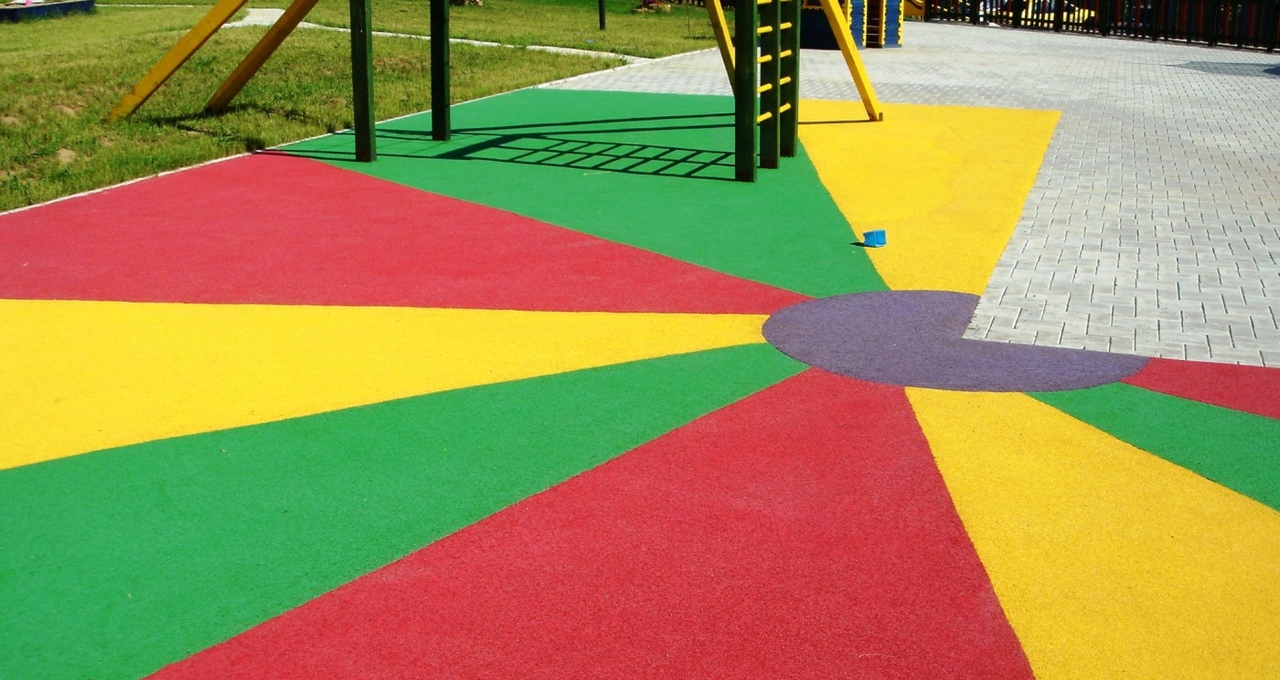 What are the fields of application of bonded rubber surfacing?
---
The general area where bonded rubber surfacing is applicable is:
Landscaping

Obstacle Courses

Training Facilities

Loose in-fill for Equestrian areas

Jogging Trails

Municipal Parks

Mulch Alternative 

City Walks

Downtown area tree rings 
Why choose Port St. Lucie Safety Surfacing help for safety surfacing services?
The most important aspect of achieving a trouble-free and perfect playground is choosing the right installation expert. We have been providing services in this field for a long time now. We are trusted and considered by people of the nation as the best because:
---
All these advantages offered by our organization are good enough to help you meet all of your safety surfacing recruitments. We aim to ensure that kids are safe while they're out playing. And for that, we have developed high-quality materials and strategies so that people can be free from any kind of worries about playground injuries.
Contact us now
---
If your playground requires safety surfacing, we are there for you. You can contact us and even get a free quote. For the best deals anywhere in America, reach out to us. 
Below is our list of additional services: